Add To Favorites


Best Prices Around! One Stop Candle Shopping!

Shopping Cart is Secure




**Please note our cart shipping estimate-is just an estimate. Your card is not charged until we have the box ready for shipping.


Our candles are "Made to Order" and usually delivered to your door within 12-14 days of ordering for orders in the USA.This does not include large orders or pillars orders. We do not inflate shipping cost and you will be charged what we are charged to ship

Business days in transit from: REINHOLDS, PA 17569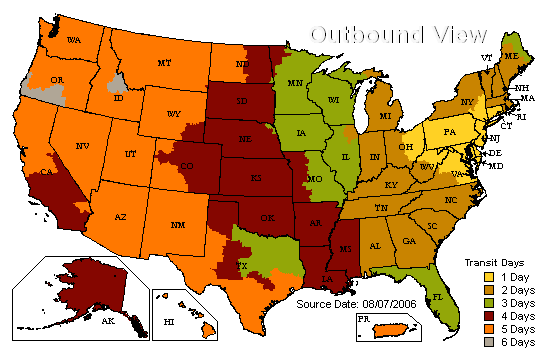 UPS Estimate Ship Time

We will email with shipping costs prior to charging you, if requested. Otherwise please use our USPS/UPS shipping calculator USPS Candle Ship Est. for an estimate of shipping costs.Average box weight is 3-5lb. An invoice will be included with package

We will ship to PO Boxes- However shipping for us may be more than residential- we will charge you the difference. If paying through paypal- we will cancel the invoice and re-issue with the corrected shipping to PO Box. All packages show the amount we pay for shipping.

Payments accepted are Visa, Master-card, Paypal (free)No personal checks unless we are notified first. If paying with check or ECHECK- you must wait for bank to clear your funds before we will ship.

Your information will not shared or used for any purpose other than the placed candle order.


Privacy Policy
Privacy-CandlesEtcetera does collect personal and contact information for the purposes of order processing and newsletter distribution. We will, under no circumstances, share or sell this information with anyone. All information we collect will be kept private and will be used for it's intended purposes only. If you feel that information collected by CandlesEtcetera has been used in an unauthorized way, or by unauthorized persons, please contact us immediately so that we may rectify the situation.

Disclaimer: Candle care and candle burning is a responsibility, please burn wisely! CandlesEtcetera is NOT responsible for damage or injury due to lack of care and attention when burning our candles.

CandlesEtcetera shall not be responsible for any injuries, damages or losses of any kind due to your use of any product purchased from CandlesEtcetera. In any case, our maximum liability to you is the amount you paid for the product. Your purchase from CandlesEtcetera signifies your acceptance of the aforementioned information and policies.

RETURN POLICY- If you are unhappy with your CandlesEtcetera candles order you may return it within 7 days- may not be returned for color, scent choices, or order time (you order and the order arrives within the allotted time) unless its our mistake. We will refund you the cost of the candles excluding the shipping.
We will not refund any money to you due to wrong color choice or scent. If the candles are damaged in shipping and can be shown to be our fault we will replace them and request you send the candles back to us. If this occurs we will reimburse the shipping costs for returning the item to us.You must have a CandlesEtcetera return # to be eligible for reimbursement.Email us for the return #
. Since all orders are "Made to Order"- we can not resell the product, therefore returns are only due to our mistake......so please double check the order (receipt) and notify us of any changes..

Orders may be canceled within 24 hours of placing by email (excludes custom orders). Just send us an email and we will refund any money due. After 24 hours the candles are in production, so canceling the order will require a 25% restocking fee!
No Exceptions

International Orders accepted and delivery will be with current carrier. If shipping out of US please email for exact shipping costs prior to purchase. Include your post code and destination, plus your shipping agent.

All Candles prepared and packaged with care. Our packages are packed tightly. We always strive to use the best size box with the least amount of wasted space.You won't get a large box with mostly peanuts. The gift set does come with colored shred.

If this is a gift will be happy to wrap the package accordingly or add a note card. Just let us know! A free service.

If paying with
PAYPAL
our cart has been structured so that shipping is calculated properly- however on large orders shipping may be excessive - we can refund the difference back to your paypal fund or card used- you must answer our emails- or no refunds of costs

Shipping is with UPS - USPS primarily- we can use fedex and dhl- for oversea's! We will arrange delivery confirmation and tracking (preferred) is available upon request.

We will ship with FEDEX- (sometimes fedex ground is cheaper)or if requested. Our Goal- is to find you the best way of shipping at a reasonable price.

Specials on site may not be combined with other special offers. We are so sure you will love your candles!


We recycle boxes and packaging if possible- Please Recycle what we send to you!


No returns accepted unless prior arrangements are made with us. You must have a return # from CandlesEtcetera to be eligible. Returns not accepted due to wrong color, wrong scent, don't like fragrance, don't like color-unless its our mistake!
Please remember these are
One of a kind - individually poured candles!


Wholesale orders are welcome- Please email for information- OUR SITE IS OUR CATALOG-PDF VERSIONS AVAILABLE! Want something different?- just ask and we will try to accommodate you.


Please email if any questionsCustomer Service